by CRISTINA MUÑOZ BROWN on MARCH 2, 2018 in 
COSTUME, FASHION, FEATHER TRENDS, STAGE & SCREEN 
Feather filled movie scenes like Fred Astaire and Ginger Rogers dance sequence in the movie Top Hat and Alicia Silverstone's iconic marabou topped pen in Clueless, have had a way of captivating the silver screen over the generations. With the Academy Awards this weekend, we wanted to look back at 7 of our favorite feathered moments from the silver screen starting with Jasmine Guy's nominated roaring 20's feathered look in the movie Harlem Nights.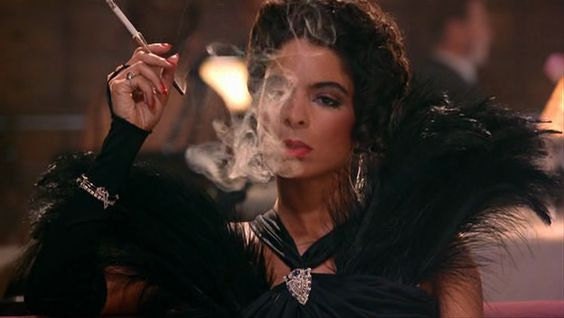 Harlem Nights' Joe I. Tompkins was nominated for an Academy Award for best costume design and we can see why just by looking at this movie still of the lovely Jasmine Guy as Dominique La Rue. Of course we love the Ostrich Feather details used throughout the whole film! And while the movie is now a cult classic, the costume design is enough reason to re-watch this movie.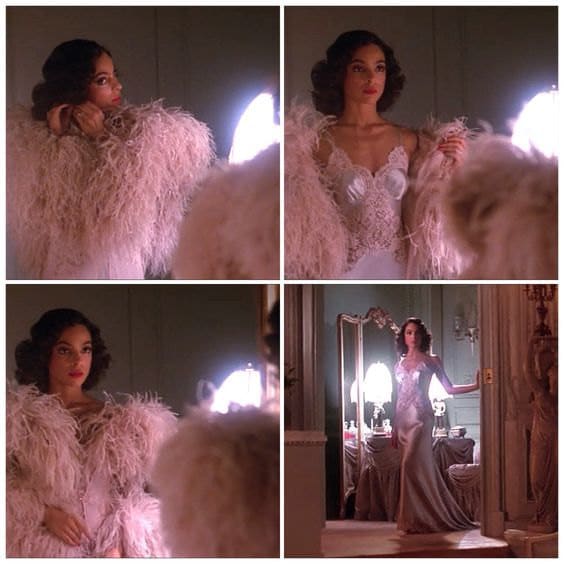 Black Swan, director Darren Aronofsky's psychological thriller set in the world of professional ballet, is a stylish treat with Rodarte-designed ballet costumes, showcasing black feathers, Swarovski crystals and tulle. We loved it! These costumes were truly a work of art, they were put on display at The Museum of Contemporary Art in 2011.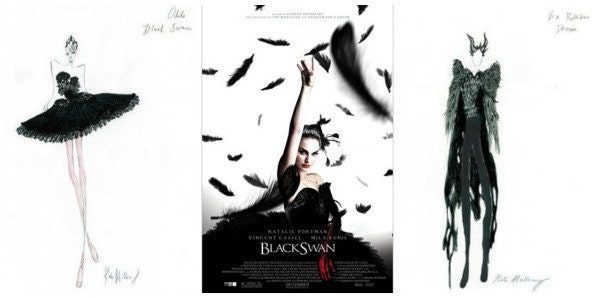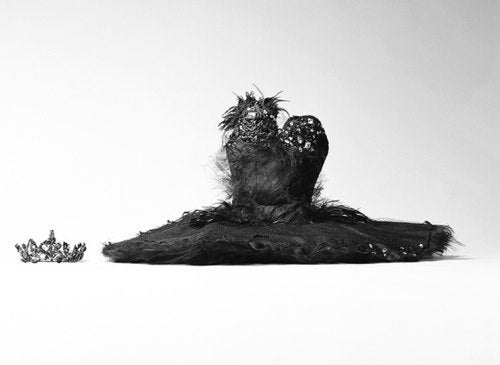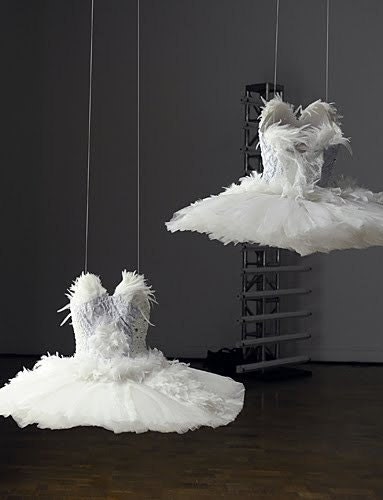 This romantic, period-film has been the inspiration for countless "Great Gatsby" theme parties and feather fashion trends! 2013's movie The Great Gatsby based on F. Scott Fitzgerald's 1925 novel and directed by Baz Luhrmann starred Carey Mulligan, Tobey Maguire and Leonardo DiCaprio as Jay Gatsby also won an Academy Award for Best Costume Design. 12 of the original costumes designed by Miuccia Prada and Catherine Martin were also put on display in Paris and New York City.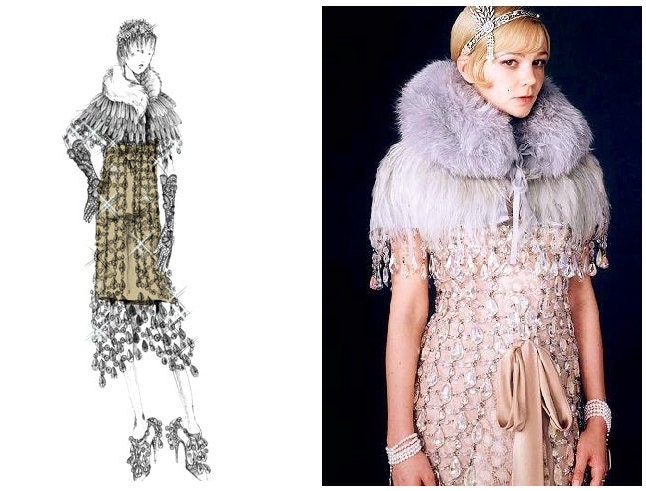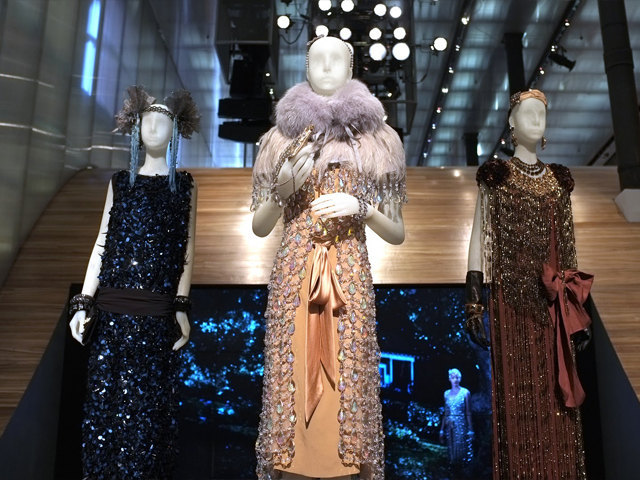 With a pastel hued color palette inspired by french macaroons ; costume designer Milena Canonero also won an Oscar for Best Costume Design in the Sofia Coppola directed 2006 film Marie Antoinette. We like to play this movie on repeat at the Los Angeles showroom. We are really looking forward to seeing who will win this year and to see what the stars will be wearing.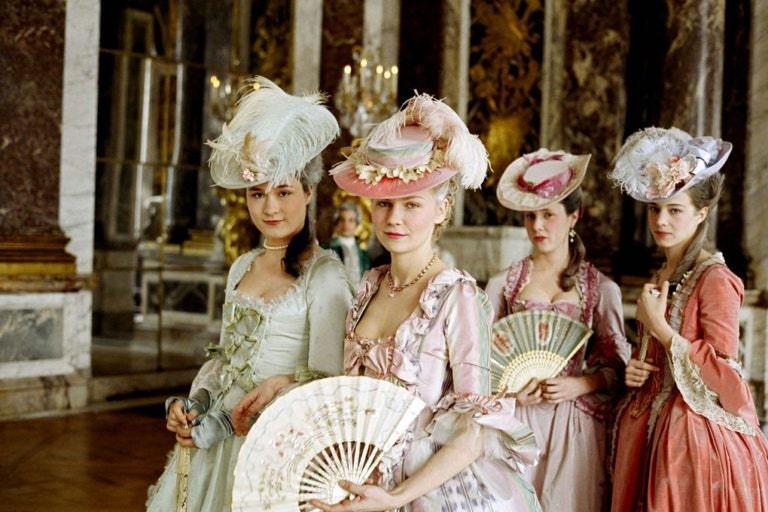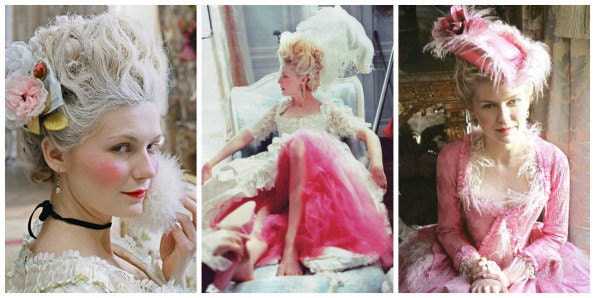 Ursula Andress as Vesper Lynd embodies the in the ultimate spy spoof of all time; Casino Royale 1967 . This movie is full of fun and witty feather filled movie scenes and wardrobe.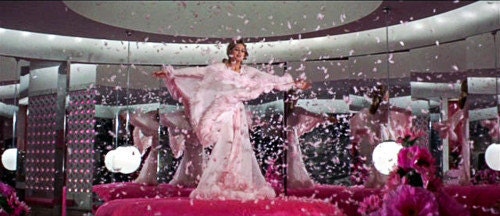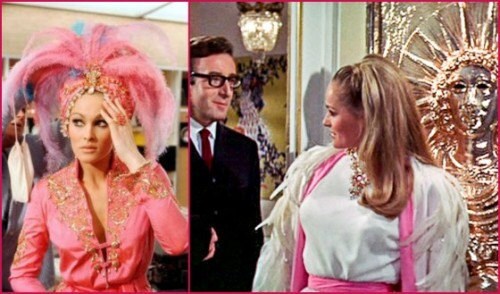 A true CLASSIC; Fred Astaire and Ginger Rogers in the 1935 Top Hat is most inspiring! The graceful dance moves and flowing feathers truly captivated the audience over the generations! And that Ostrich Feather DRESS…! It's Heaven!   Watch for yourselves below.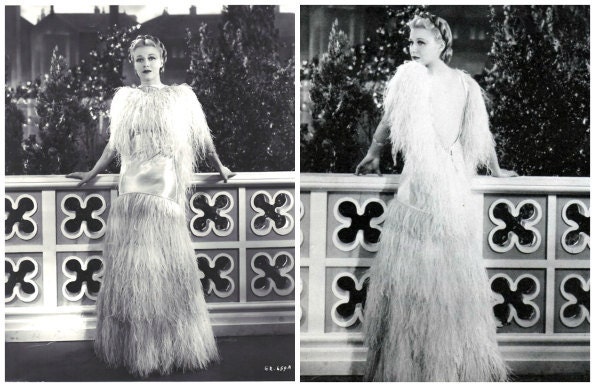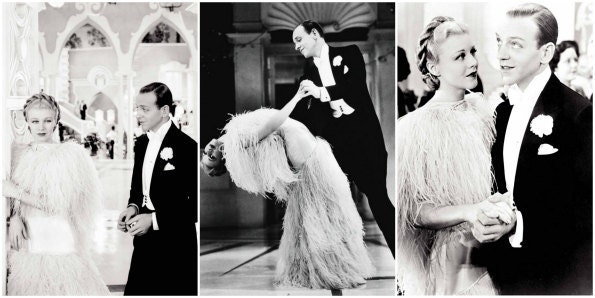 Did you know that "Fred Astaire and Ginger Rogers hit their peak in Top Hat, and of the five dances in the film, 'Cheek to Cheek' has become symbolic of their on-screen symbiosis. The number was nearly ruined, however, by Rogers' ostrich-trimmed dress, which shed tiny feathers as Astaire spun her around the dance-floor, spoiling his tails. Rogers was adamant the bias-cut gown she had designed with Bernard Newman was perfect for the role, but Sinatra wanted to switch it for a feather-less number. It was only when Rogers threatened to walk that he relented. It took a present to get Rogers back on set. "Dear Feathers, I love ya! Fred", read the note to accompany a gold feather for her charm bracelet."
"As if"… We could ever forget this iconic scene of Alicia Silverstone as Cher Horowitz in the teen classic Clueless! Simple, yet memorable and so easy to DIY with Marabou Boas, Satin Ribbon and a Pen!