by CRISTINA MUÑOZ BROWN on APRIL 8, 2017 in 
It's Spring and the perfect time to jazz up your space with feathers! We love showcasing our favorite DIY feather projects like this amazing Pre-teen bedroom makeover by Candice Cowin of . 
"About a year or so ago, I noticed that my eldest child wasn't a little girl anymore. It was a great excuse to change things up in her bedroom. You know, to reflect her maturing tastes & needs"  
Using 5 Yards of our ; Cowin transformed her daughters "boring swing arm lamps" and jazzed them up with a bit of hot glue and some dyed feather trim from . This is definitely a bedroom makeover any pre-teen would love to have and one that she can grow into over the years! Take a look below! Don't you love it!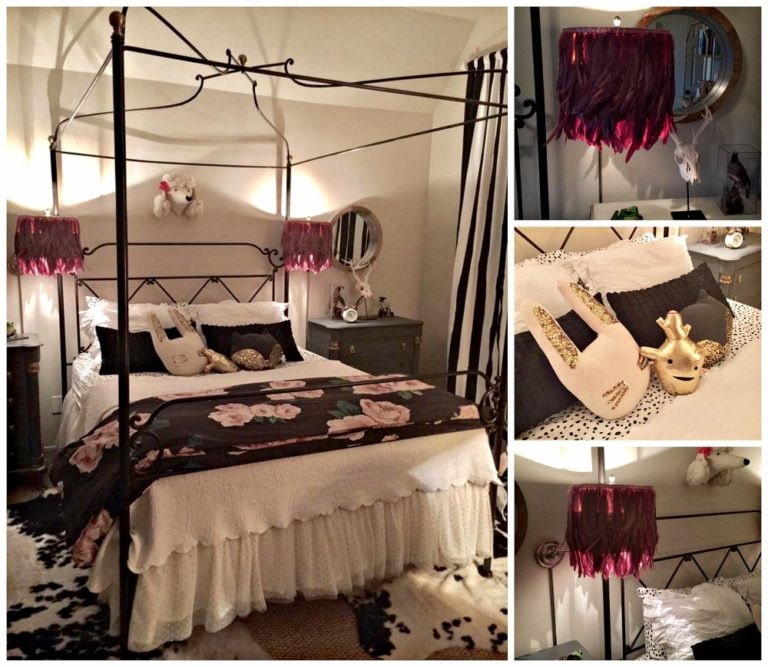 With just these simple steps, you can DIY your own Feathered lamp shades and revamp your space from drab to fab!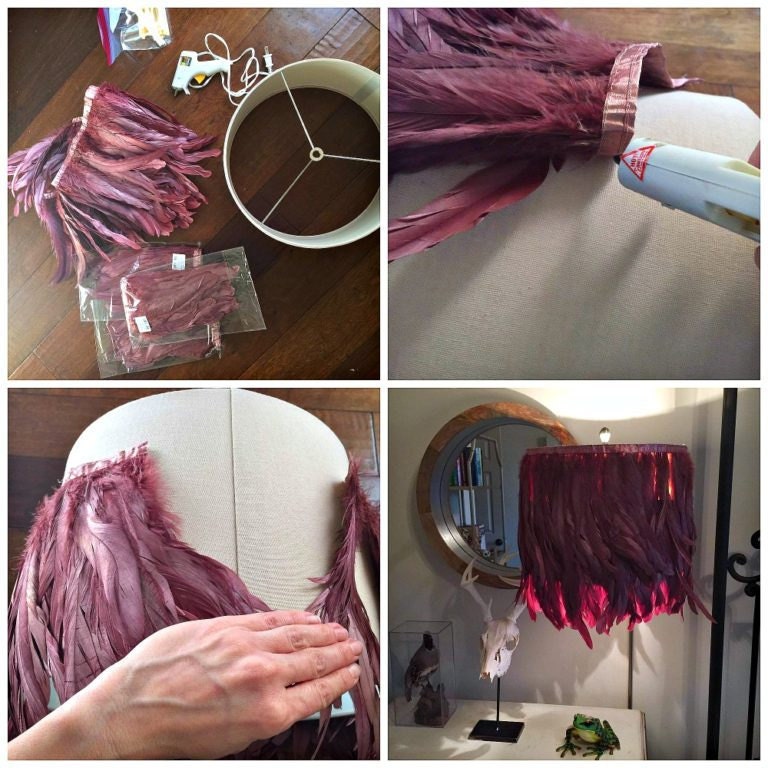 Feeling inspired like us and want to check out more projects from Texas Brocante Antiques & Interiors? Visit their  where you can find contact info, project photos and more!