by CRISTINA MUÑOZ BROWN on MAY 5, 2018in 
CULTURAL ARTS, FEATHER TRENDS, FINE ART 
The Indigenous Feather Arts of Mexico also called Plumeria by the Amantecapeople dates back to mesoamerica were feathers were valued as symbols of fertility and abundance and were considered to have magical properties and divine powers bestowing riches and power for those who used them or wore them. It was an important artistic and decorative technique in the  and colonial periods in  with few surviving examples found in museums and private collections.
"Few works of Aztec feather art survive, although 
 sent some as war trophies back to Spain. Following their takeover, the Spanish encouraged amantecas, or feather artists, to continue their work in today's Mexico City and make icons of Catholic saints. As the editors write, within "months after the arrival of the conquerors, the Amantecas were creating feather objects destined for Europe as well as Asia … In their new settings, feather mosaics stimulated local artists to explore the medium." –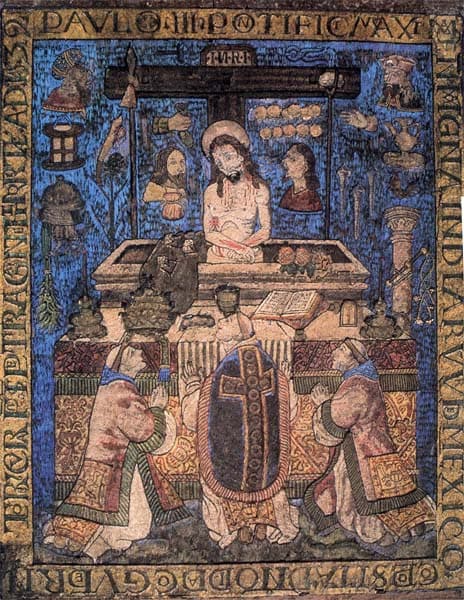 The Mass of St. Gregory, feathers on wood panel, the oldest dated feather workwith a Christian subject. Made by or for Diego Huanutzin, nephew and son-in-law of Moctezuma II to present to Pope Paul III, dated 1539, now in the Musée des Jacobins in Auch, France.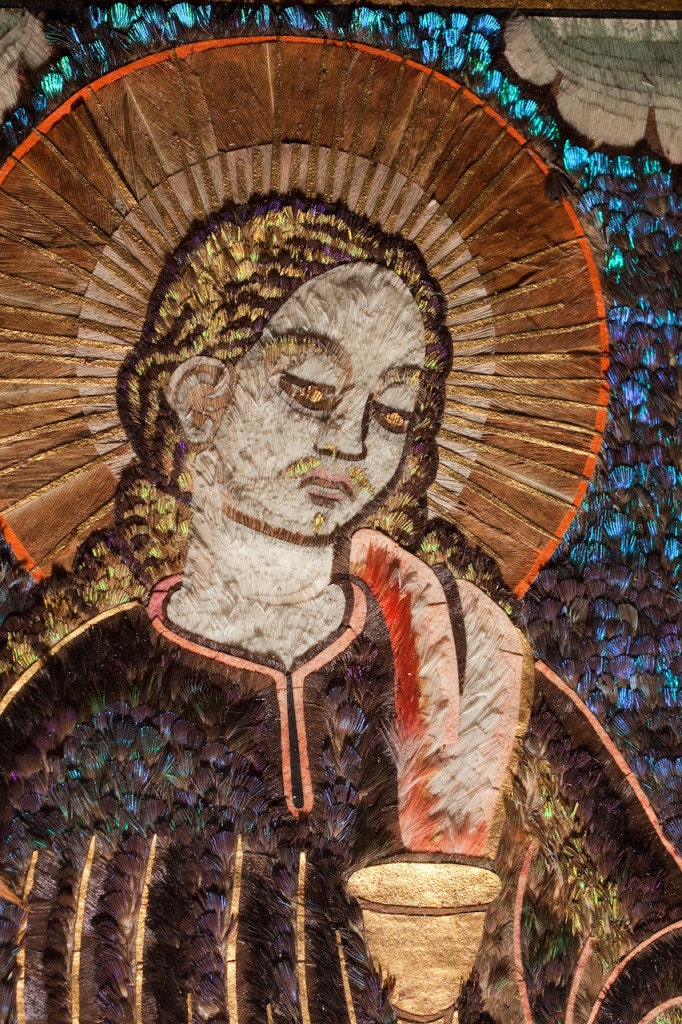 Saint John the Evangelist (New Spain, 17th century), feather mosaic and paper on copper (Collection Daniel Liebsohn, all images courtesy Himer Verlag unless indicated)Thankfully we can see some of these works of feather art in , the first thorough study of Mesoamerican feather mosaics which followed the 2011 exhibition at the National Museum of Art (MUNAL) in Mexico City.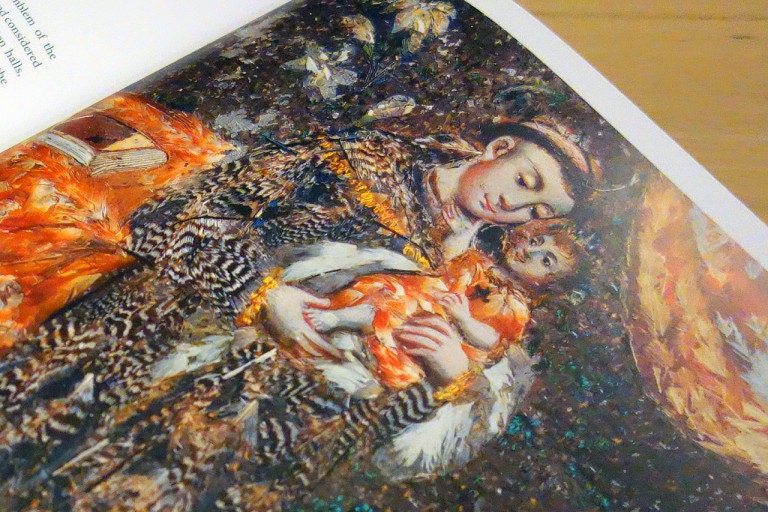 Pages from 'Images Take Flight: Feather Art in Mexico and Europe' (photo of the book for Hyperallergic)