by THE FEATHER PLACE NYC on JULY 7, 2017 in 
FASHION, FEATHER TRENDS, FINE ART 
Comme des Garcon,  Art  of the "In- Between" is a brilliant exhibition that combines fashion and art.  The exhibition explores the avant-garde design works by Kawakubo.  It takes us away from our comfort zone and brings us to this completely deconstructed world and challenges us on the different conventional notions of good taste, aesthetics, beauty and fashionability. "In- Between" explores some of Kawakubo's works dating from 1980's all the way  to some of her most recent collections.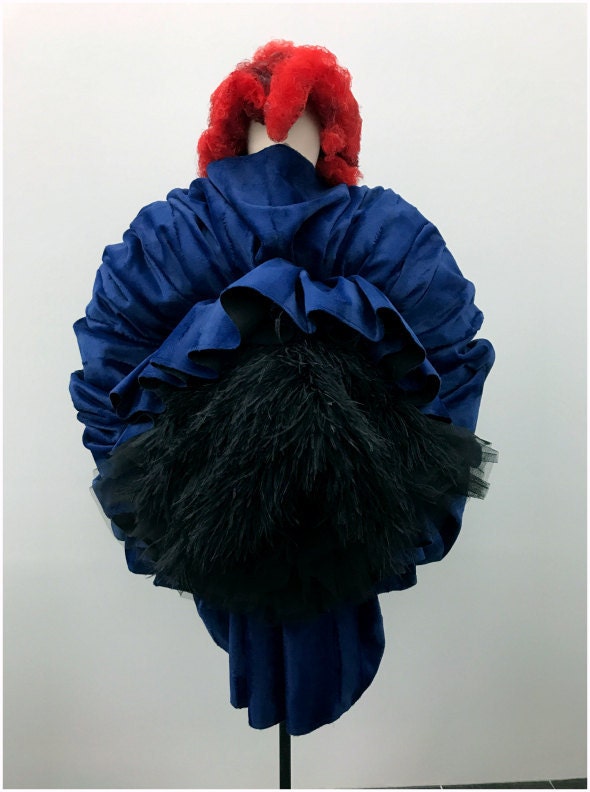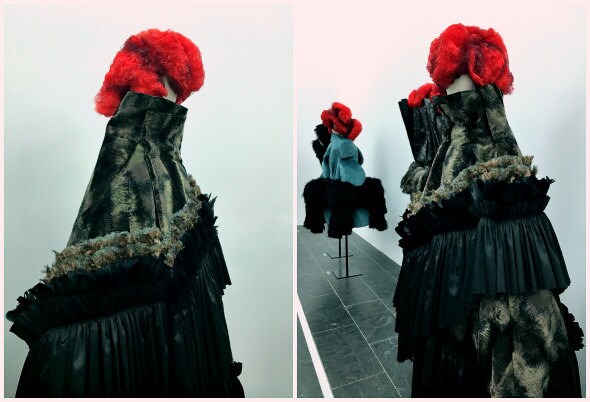 This exhibition takes us into different stages  of aesthetics where we are able to see the revolutionary experiments in "In-Betweenness" (The place between boundaries).  It's divided into nine different area where kawakubo's explores notions of aesthetics, which include:  Absence/Presence, Design/Not Design, Fashion/Antifashion, Model/ Multiple,  Then/Now, High/Low, Self/Other, Object/ Subject and Clothes/ Not Clothes.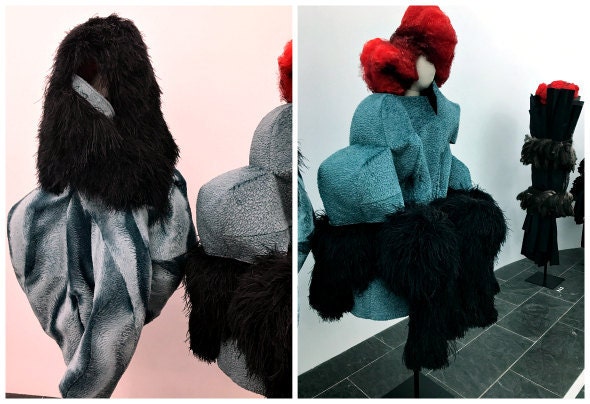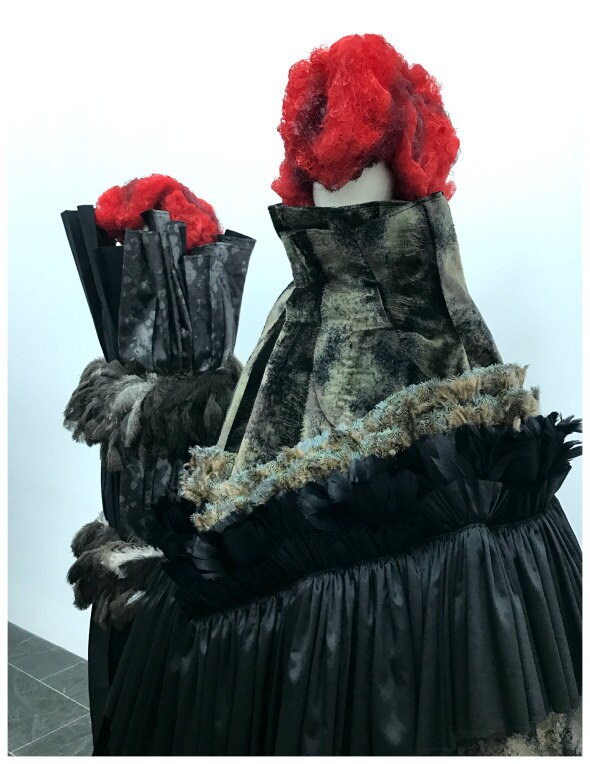 The explosion of feather textures is introduced to the Fiction/ Fact Section where Kawakubo explores storytelling tendencies which are presented into three thematic collections: Blue Witch and it's Predecessors Lilith, Dark Romance, Witch.  The silhouettes showed in these  collections are a dismantle of man's formal wear transformed into surrealist  abstract displacements. The silhouettes and forms are distorted and that allows a sense of storybook-like disorientation.
These are our images from the show…Enjoy!