by CRISTINA MUÑOZ BROWN on JUNE 12, 2017 in 
CULTURAL ARTS, EVENT, FEATHER TRENDS 
We are marching with PRIDE and Feathers this summer as PRIDE and LGBTQ celebrations roll out <3 . This past weekend marked the first of this summers celebrations starting in Los Angeles and across to Boston where Senator Elizabeth Warren joined the crowd in our . We LOVE it! 
 Don't miss out on the festivities… Join in the fun the weekend of June 23-25th  
Details:  San Francisco Pride and Parade are the largest gathering of the LGBT community in the nation, featuring eclectic music that spans across several genres. Tickets are available . 
Details: NYC Pride takes place at various venues throughout the city, but the music portion takes place on Friday and Saturday night at Pride Island. Tickets are available . 
I LOVE the Boston Pride Parade. It shows our Commonwealth and our country at its best.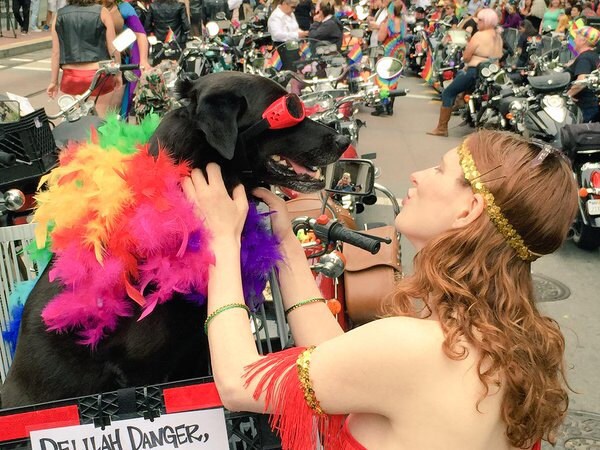 Even man's best friend knows that Love trumps Hate!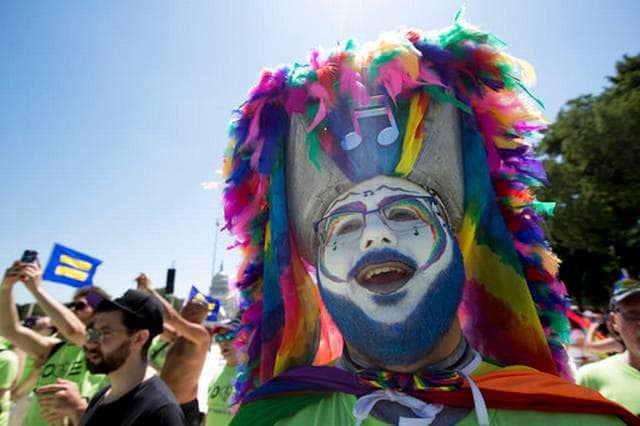 "Sister Sera Nade" with the New York City Gay Men's Chorus, sings on the National Mall with the Capitol in the background during the Equality March for Unity and Pride in Washington, Sunday, June 11, 2017. Carolyn Kaster AP Photo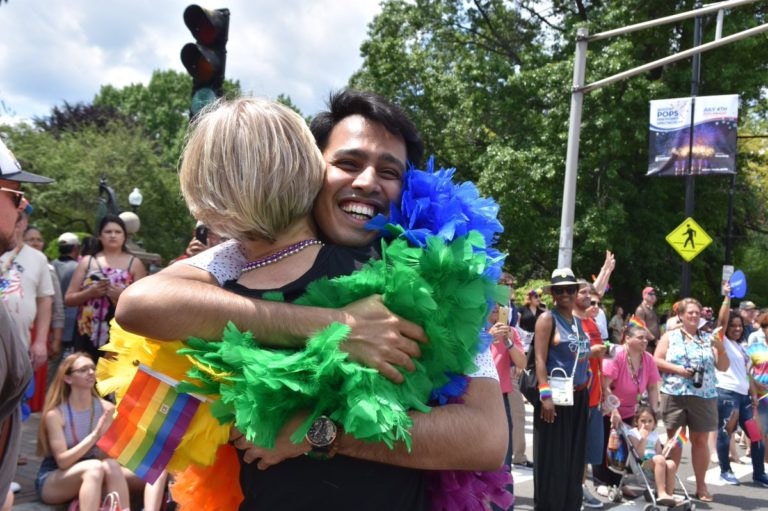 To everyone marching & dancing at #BostonPride & celebrations across the country: Happy Pride — Elizabeth Warren (@elizabethforma) June 10, 2017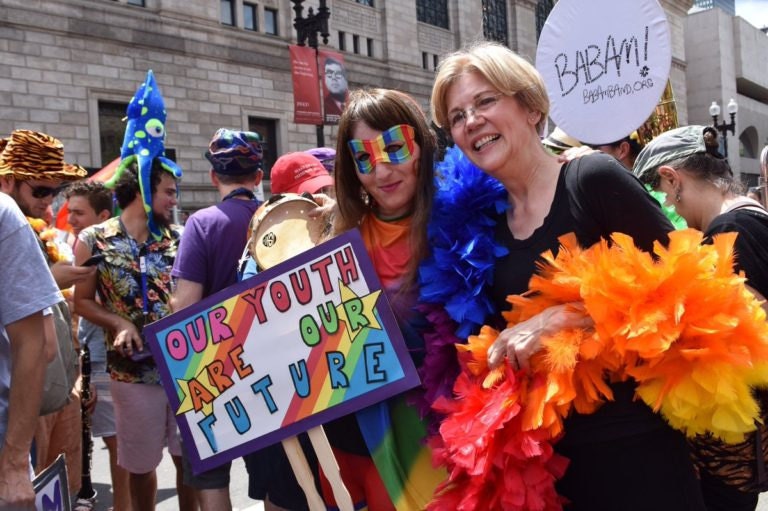 And I'm #wickedproud to march once again with @Baglyinc, a terrific group that empowers Boston LGBTQ youth. #BostonPride — Elizabeth Warren(@elizabethforma) June 10, 2017   
#wickedproud to be from MA, the state that leads the way for LGBTQ equality. #BostonPride — Elizabeth Warren (@elizabethforma) June 10, 2017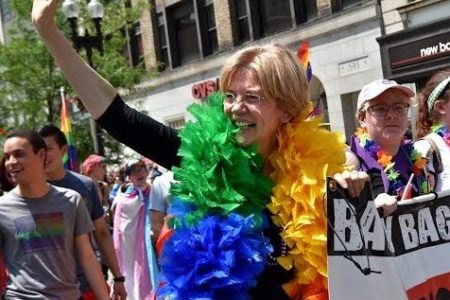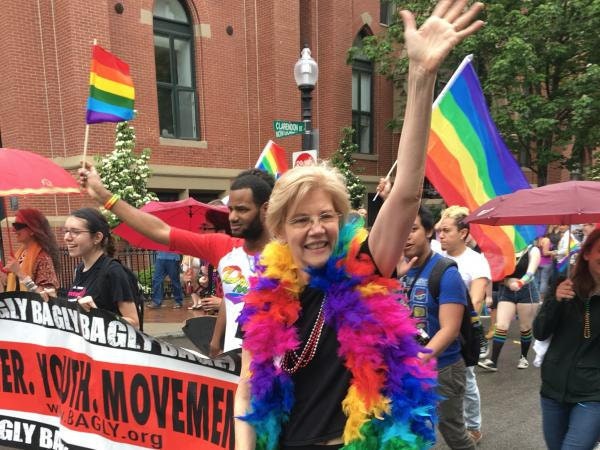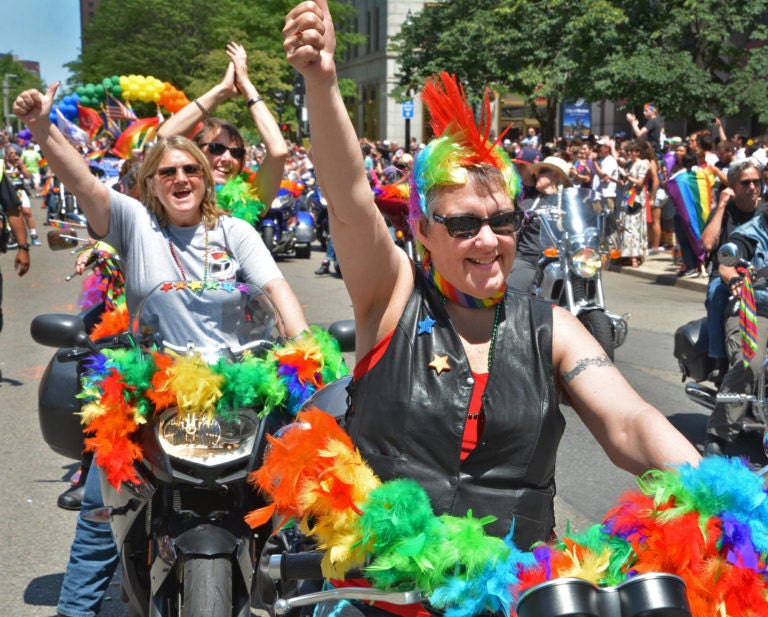 (Boston, Ma 061017) Donna Soltura (R) and other members of the Moving Violations Motorocycle Club Cheer as the Pride Parade begins. June 10, 2017 Staff photo Chris Christo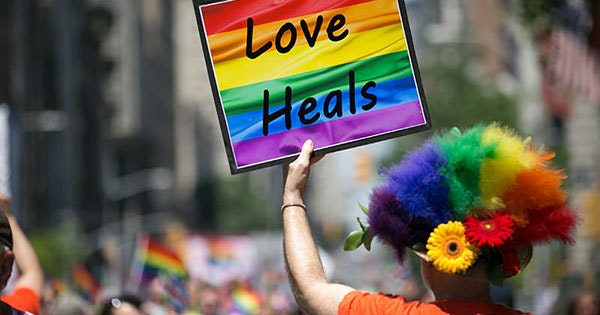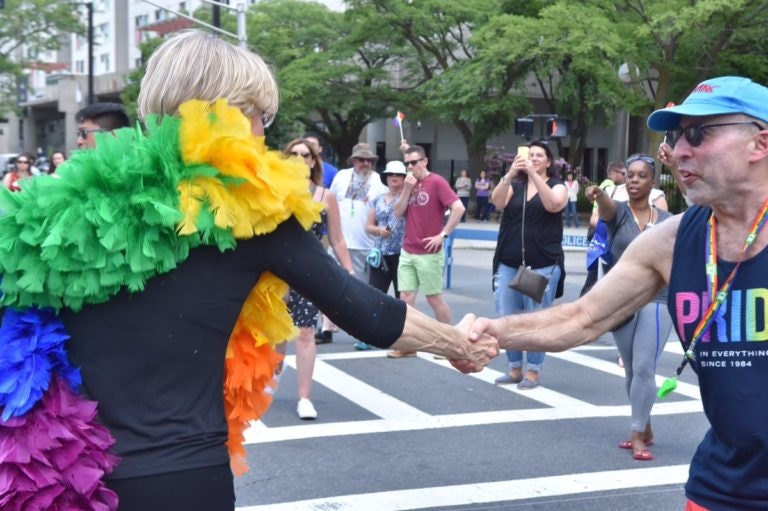 I'm in this fight all the way so that equal means equal & everyone is treated with dignity & respect. #BostonPride — Elizabeth Warren (@elizabethforma) June 10, 2017