by CRISTINA MUÑOZ BROWN on DECEMBER 30, 2016in FEATHER TRENDS, HOLIDAY 
Let's take a stroll down memory lane and check out our favorites in a Year in . 2016 had it's fair share of fashionable and fresh feathered moments. Looking back, here are some of the top trending feathered moments. 

JANUARY | Get ready for Mardi Gras! Here are some of our Mardi Gras DIY inspired headdresses using some of our Natural and Dyed Headdresses. We loved using all natural Peacock and Rooster Feathers! All you need is one of our already made headdresses. You will be parade ready in no time at all!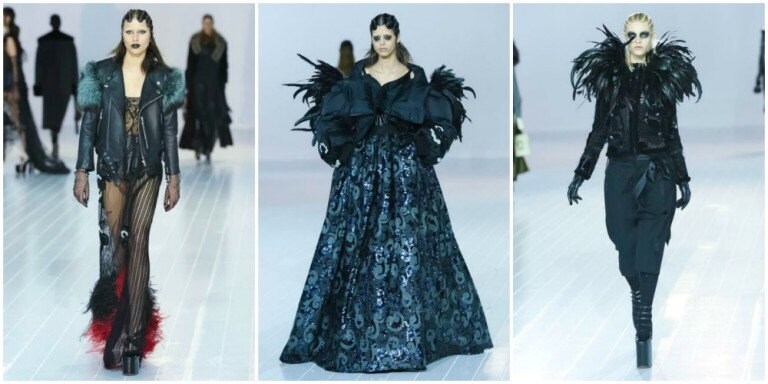 FEBRUARY | Marc Jacobs presented a dark and edgy collection in his fall collection. Using Black Rooster tail Feathers and Bold Ostrich Fringe; It's very dark, 1920 Gothic, Victorian meets biker chic.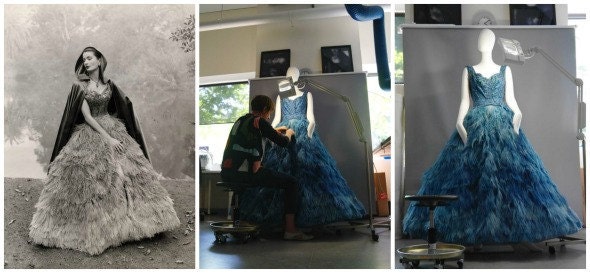 MARCH | The National Gallery of Victoria fashion retrospective will be bringing together more than 120 designs including this luxurious Couture Restoration of a 1960's blue Ostrich feathered Gown. Take an in depth look at the process needed to restore this gown to it's original glory.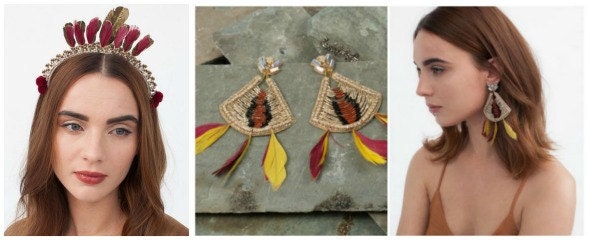 APRIL | New York based jewelry company Deepa Gurnani has just rolled out their new Spring/Summer jewelry collection, and it should be obvious why we here at The Feather Place are in love! Don't know?…one word: Feathers!  

MAY | Get up close and personal with Waldo Nell's "microscopic" photo series of Peacock Feathers. At first glance, it looks like we are looking at at a luxurious tapestry or the work of a talented jeweler, yet after further inspection you come to realize that you are in fact looking at the extraordinary details of peacock feathers. 

JUNE | The Joan Rivers's Private Collection will be auctioned off at Christie's today June 22, and we are taking a look at our favorite over the top items we wish we could bid on!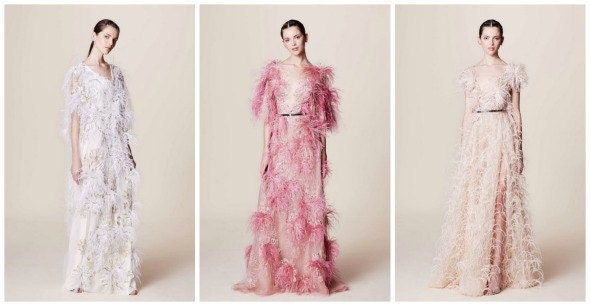 JULY | Covered with ostrich feathers, beads and sequin; we can imagine ourselves fluttering across a starlit dance floor or walking a red carpet event at Cannes! Excuse me while I pack my bag, I'm off to lalaland with the Marchesa Resort 2017 Collection!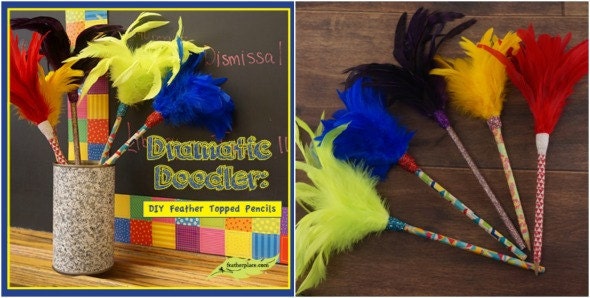 AUGUST | Back to School Feather Topped Pencils – The perfect end of summer craft project for kids. DIY their school pencils with colorful and fluffy Feathers, Glitter and Washi Tape . 
SEPTEMBER | Miss Peregrine's Home For Peculiar Children, one of my favorite reads is finally coming to the silver screen! We can't wait to see Penny Dreadful'sEva Green transform into the black feathered Miss Peregrine in Tim Burton's adaptation of the book 

OCTOBER | We just found the BEST Queen Ravenna Costume Inspiration – Ravenna cosplay made and worn by Meltingmirror – Photo by Lexa One AND Pit Fire Photography taken at Montreal comiccon 2015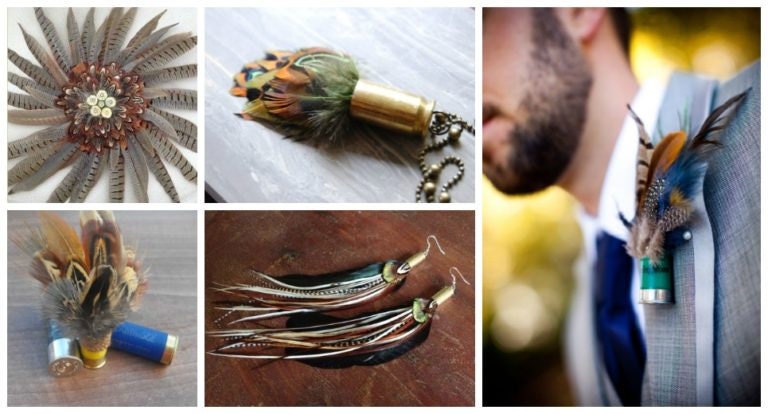 NOVEMBER | Unique and quirky cartridge feather trends are the perfect way to show individuality and express your inner country spirit. Handmade using spent cartridge shells and feathers, these one of a kind hat pins, lapel pins, earrings and decor trends are perfect whether you are looking to make affordable rustic decorations while also making great keepsakes.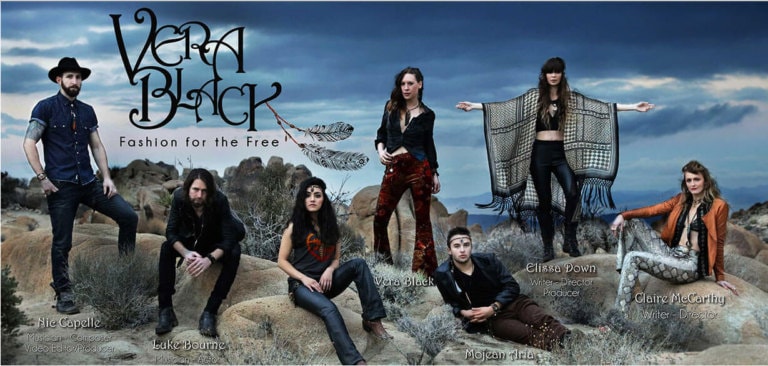 DECEMBER | PEACE*LOVE*MUSIC*FEATHERS | Interview with London based artist, songstress and friend Vera Black – Fashion for the Free 
As we look back upon the past year, we would like to acknowledge those who have helped us shape our business. Thanks for a great year, and we wish you all the best as you embark on 2017.
HAPPY NEW YEAR – From your friends @THEFEATHERGIRL