by CRISTINA MUÑOZ BROWN on FEBRUARY 24, 2017in EVENT,FASHION,FEATHER TRENDS,STAGE & SCREEN 
Here is a roundup of all of the Oscar worthy Feather Fashions that are likely to make an appearance on the Red Carpet! First up is Ralph and Russo who used Burnt Ostrich fringe details in the gowns shown below!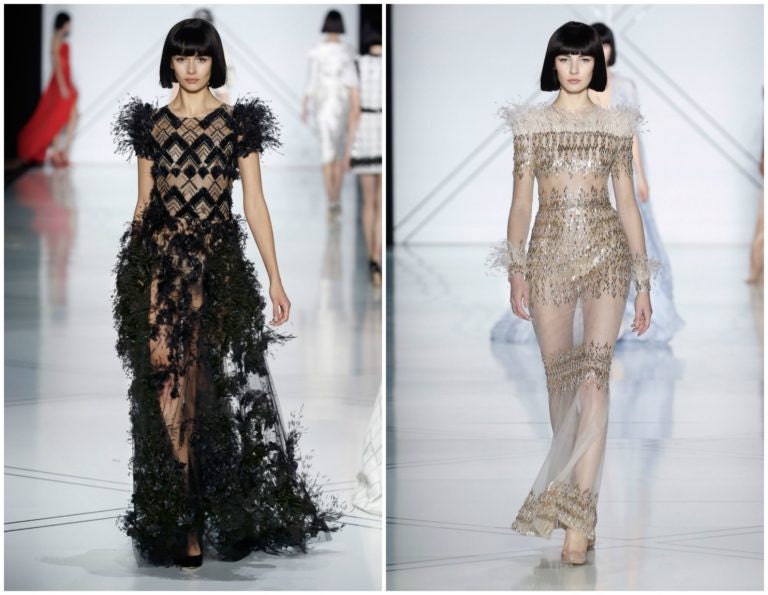 Next up is Elie Saab who took inspiration from ancient Egypt. We love the embroidery and ostrich feather embellishments in his new collection from 2017 Couture fashion week.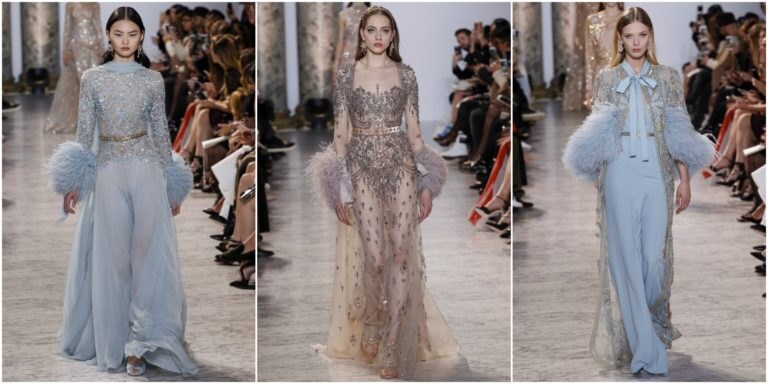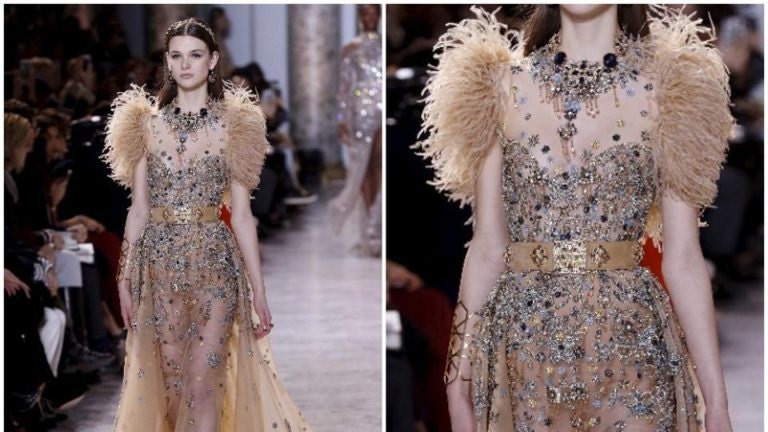 We've already seen one of these Armani Prive feathered beauty strut down the red carpet at the 2017 Brit Awards last weekend!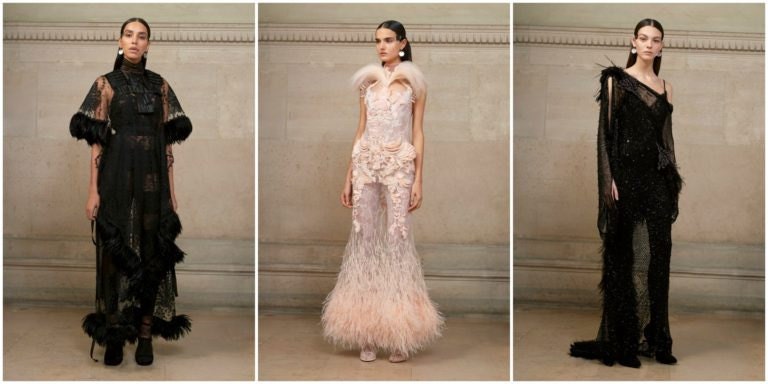 And finally we can't forget Chanel! This belted low cut ostrich feathered gown is among one of our favorites!