by CRISTINA MUÑOZ BROWN on JULY 6, 2018in FASHION, FEATHER TRENDS 
Here's a look at our favorite Fall 2018 Couture Feather Trends ! Flirty flowing and reign this season. Lets start with our absolute favorite Fall 2018 Couture ; Giambattista Valli! It's all in the DETAILS! We especially love the mixture of feathers used, from hand Stripped Coque Tail Feathers to Hackle and Ombre Dyed Ostrich Feather Fringe.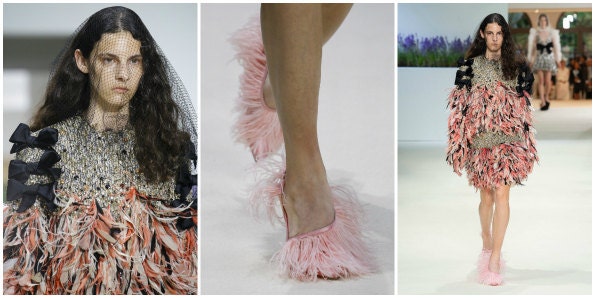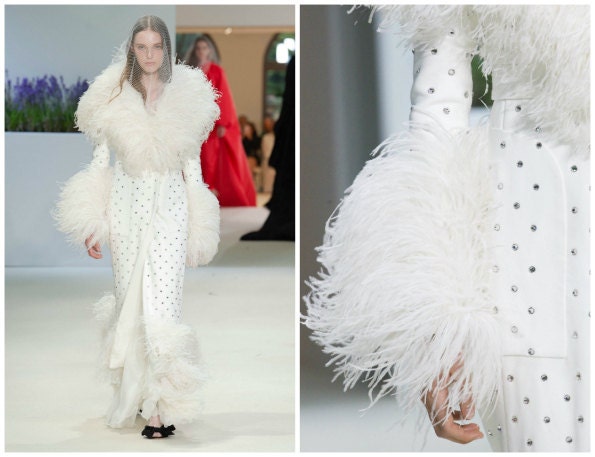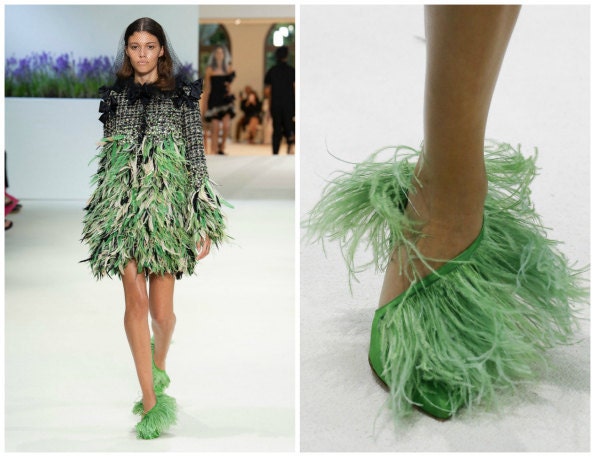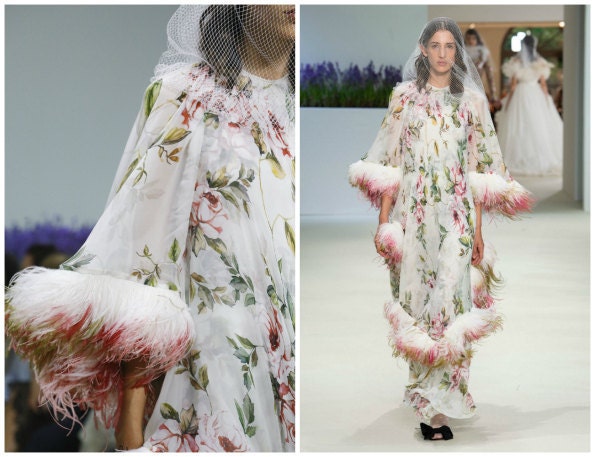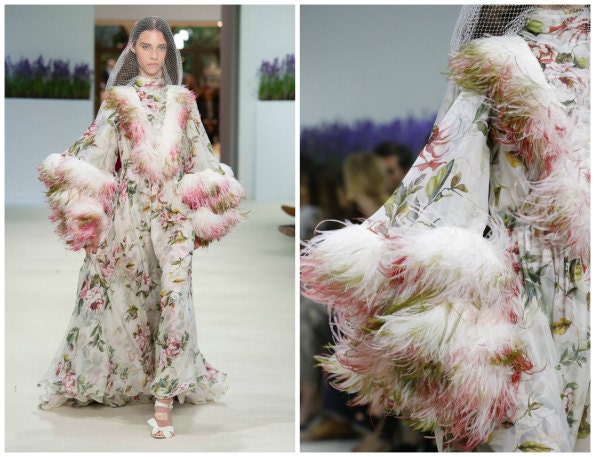 Here's Kaia Gereber who's in a Valentino Couture gown . This is the second time we've seen Kaia Pretty in Pink ! Remember that shocking pink …!?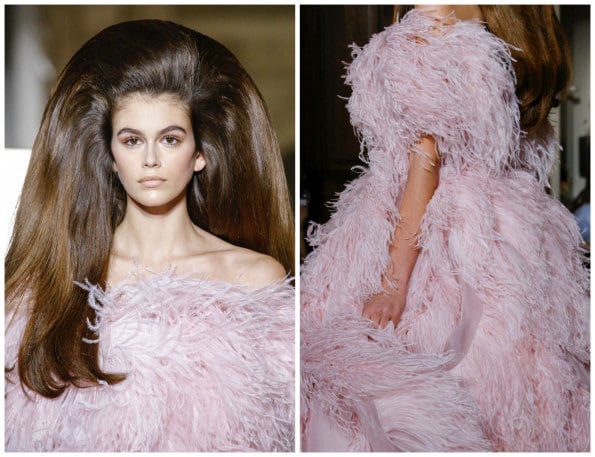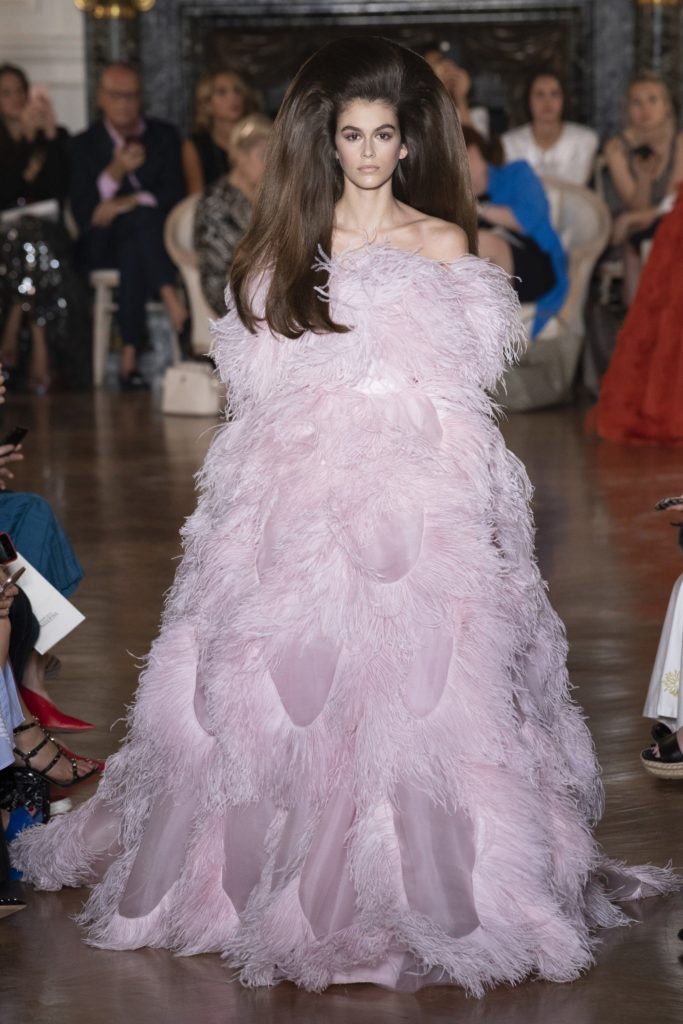 Ralph and Russo also used flowing ostrich feather trims and fringes in this geometric corseted couture look . We love the femininity of the feathers and peek a boo fabric details.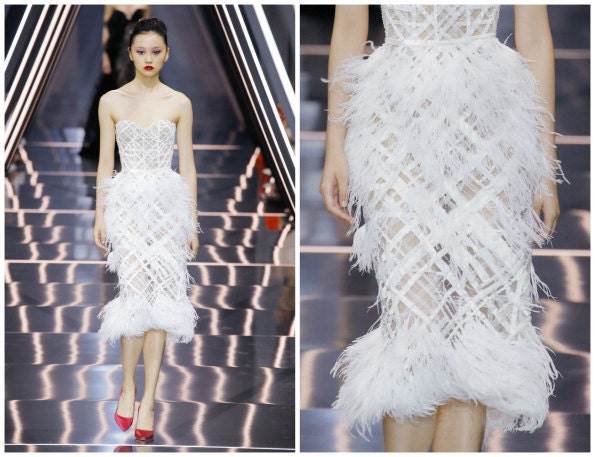 And then there's these beauties from Alexandre Vauthier! It's like Black Swan on the catwalk! We love that Vauthier strayed from the norm and used dyed in these truly unique designs! Cant get more couture than this! Love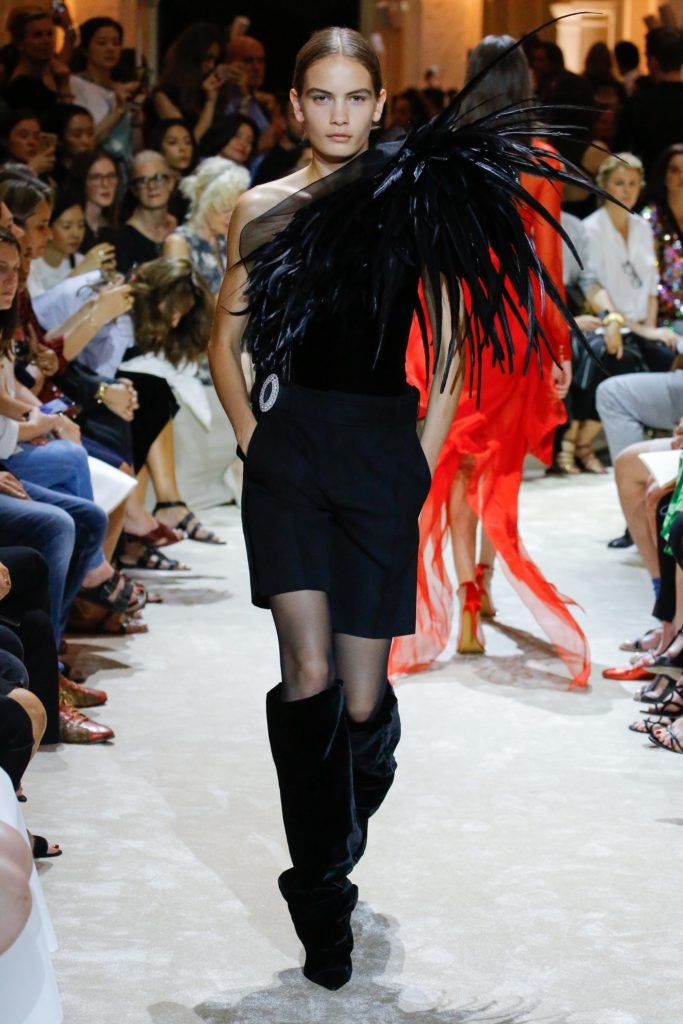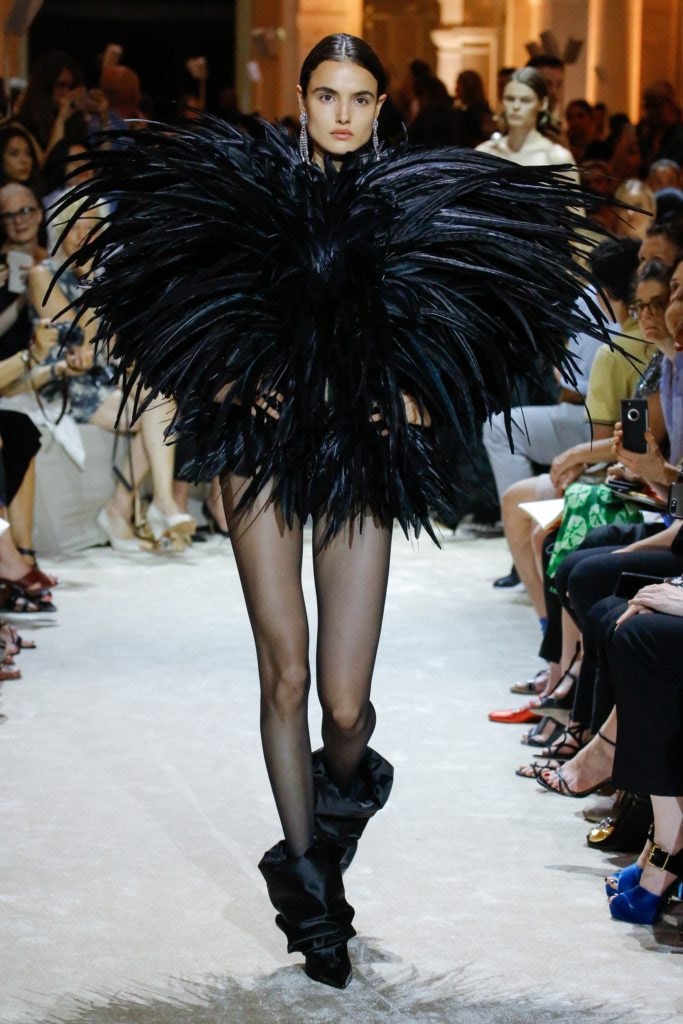 Like the above, Givenchy went against the grain and used something different with  feathers in this modern take of the "White Tux".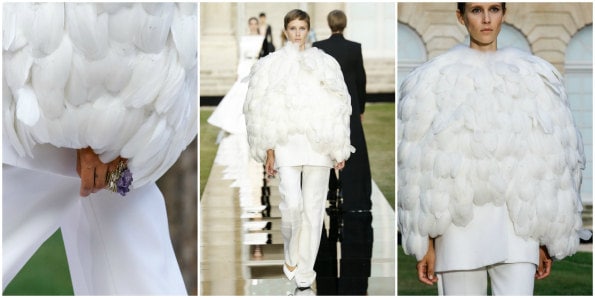 We cant forget to mention Masion Margiela were you might have missed the    feather details adoring the designs from John Galliano.